The 2018-19 SWING INTO SPRING Sports Guides are on sale!
This keepsake-quality sports guide is loaded with 80 pages of full-color pictures of YDL spring sports all the way up through the spring varsity sports. Think of this as a supplement to your student athlete's yearbook. It is a must-have item! For parents and grandparents with senior student athletes participating in spring sports, this is the last opportunity you will have to capture the memories of high school sports. Don't Miss Out!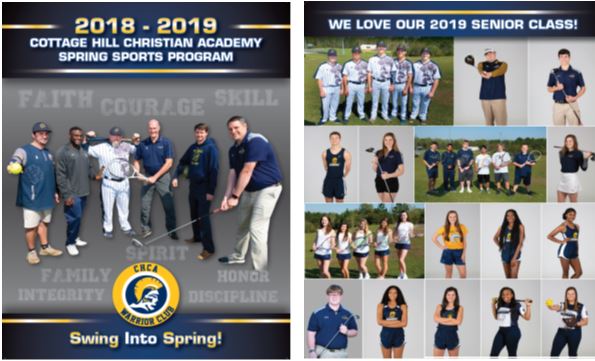 Pick up your copy for the low price of just $5 in both the Church and West Campus offices.
The programs will also be available for purchase online. Visit the Warrior Club website for details.
If you have any questions, please contact the Warrior Club at:
chcawarriorclub@gmail.com
As always, please patronize the companies that choose to spend their advertising funds in support of Cottage Hill athletics!